Art of Brilliance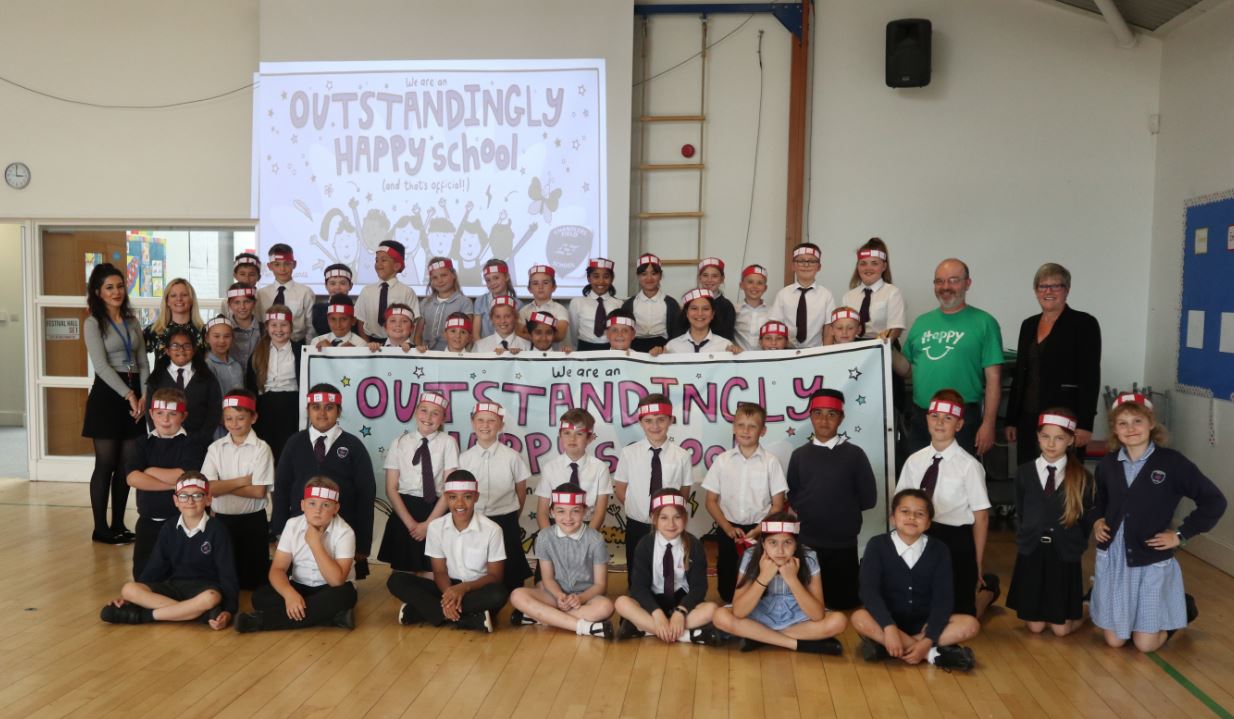 We have been working with The Art of Brilliance to introduce a wellbeing curriculum into our school. This is a project that is lead by our children across the school. The focus is to be positive, happy, kind and aim high. We all want to be the best versions of ourselves that we can be.
The children deliver this message across the school causing a ripple effect of positivity that extends into the local community.
The aim is to leave a sustainable, long-term wellbeing ethos, driven by the children themselves.
In June 2019, we were awarded with the OUTSTANDINGLY HAPPY SCHOOL award.
Spreading Happiness
Our children visited the local community to give out positive and happy messages that they had designed in school.
And it was wonderful to receive a beautiful reply...