Google Classroom
Google Classroom
This page has been created for parents and children to help you access and use Google Classroom, our online learning platform for Years 1 - 6.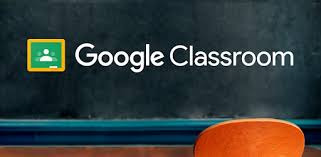 Instructions on how to access and use Google Classroom can be downloaded below.
Each child has their own google login. These will have been sent to your child by the class teacher using the classroom email. We would suggest that after accessing your child's classroom, you and your child familiarise yourself with the platform together. Classroom is where teachers will set work assignments daily. The children can communicate through the classroom with the class teacher. To avoid any lost communication, ensure online safety and learn how to use classroom your child's gmail account has not been switched on at this stage. There will be a range of assignments posted and these can be uploaded/completed online for the teacher to view.
Assignments (tasks) for the children to complete will be posted on a daily basis. If you miss any, do not worry as they remain in the classroom.
Please regularly discuss online safety with your children. Our online safety page has lots of useful information. Online Safety.
If you have any problems with accessing or using Google Classroom, then please contact your class teacher through the class email.