Parental Support Advisor
My name is Jill Edwards and I am the Parental Support Advisor at Chandlers Field Primary School.
My role is to support you with any worries or concerns you may have about your children or home circumstances while your children are at this school.
Being a parent can be the most rewarding job in the world, but at times it can also be the hardest. Sometimes we just need some support and asking for help should be seen as a sign of parents being responsible and not of failure.
During term time I will work in partnership with parents/carers, school and other agencies to support families, aiming to reduce barriers to learning, attendance and prevent future difficulties.
Before I work with your child I will ask you for consent. I may seek your permission to share information with staff at the school or with other agencies.
Below is a leaflet explaining more about how we can support families.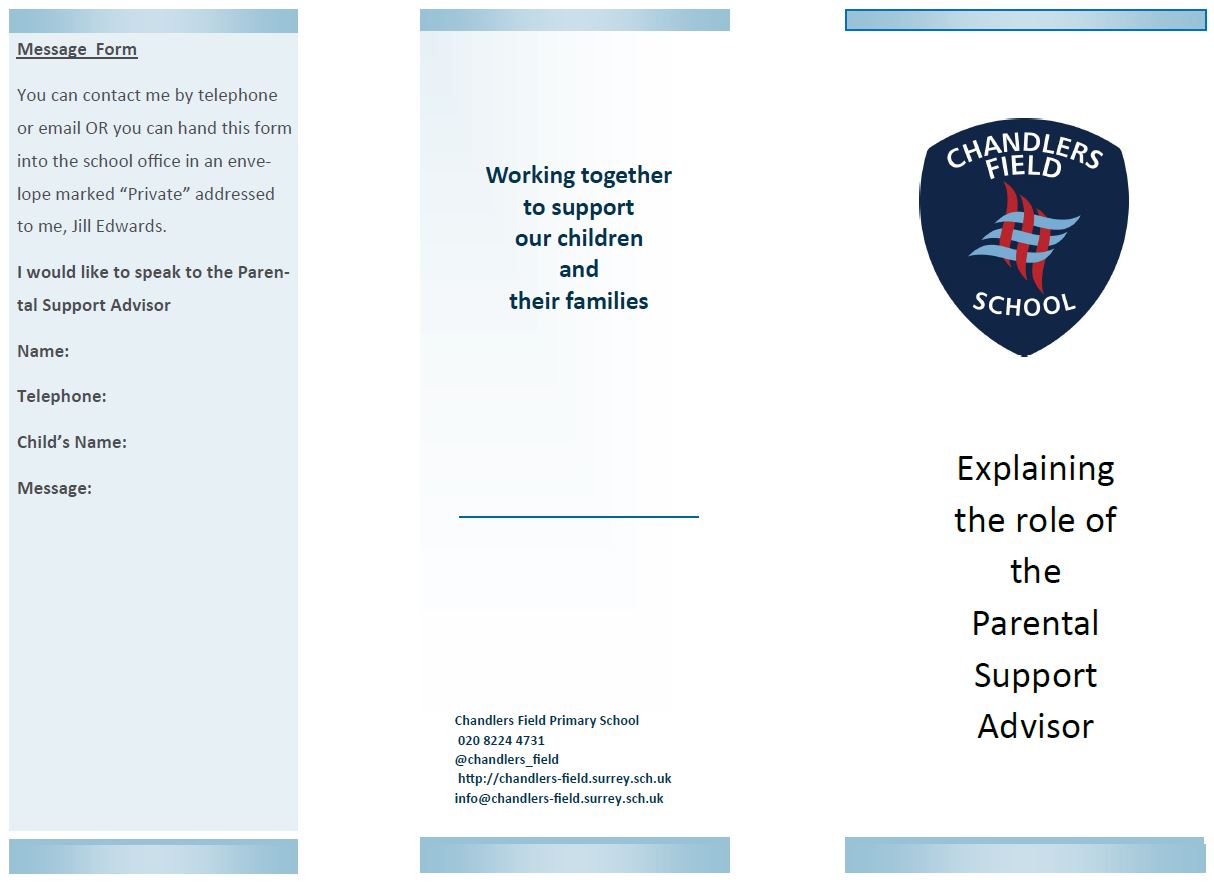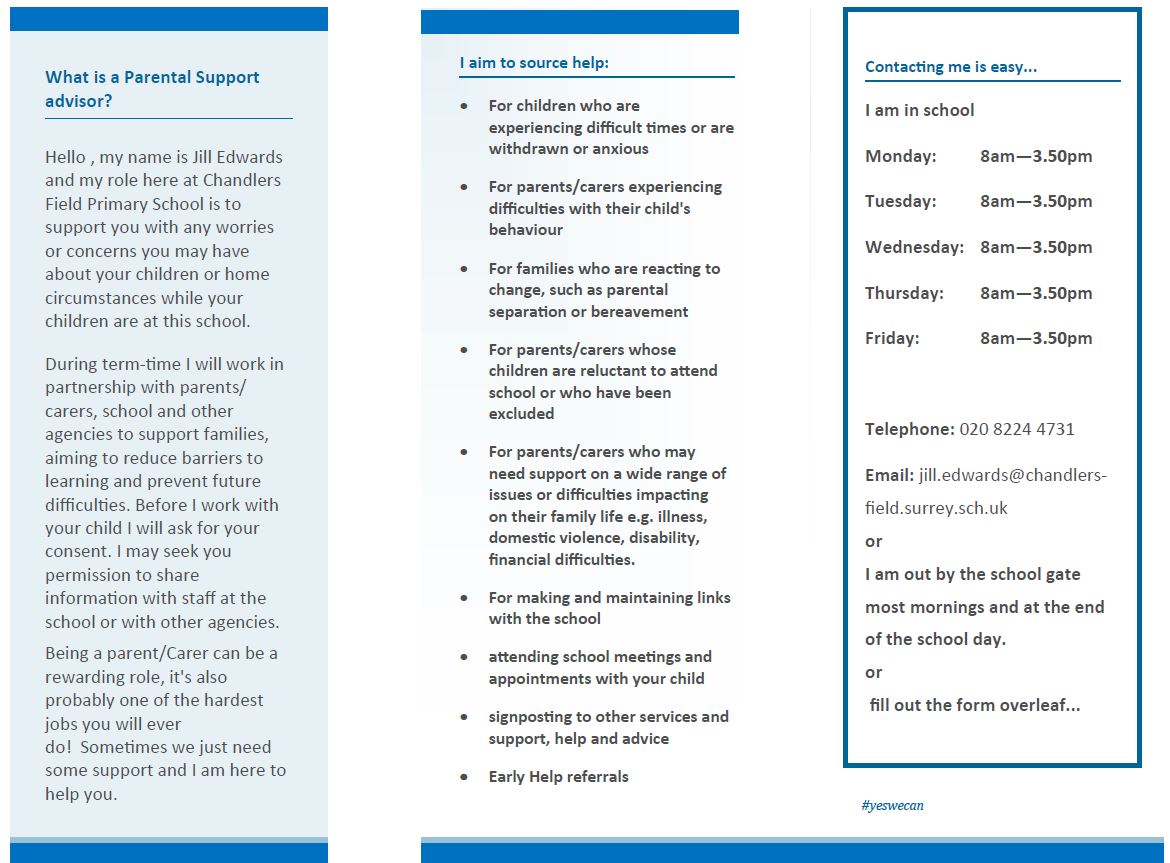 Useful Links

https://www.surreycc.gov.uk/schools-and-learning/adult-learning/courses/family-learning
https://www.surreycc.gov.uk/people-and-community/families
https://eastelmbridge.foodbank.org.uk/
https://parentingsmart.place2be.org.uk/